Guiding You Where You Want To Be
Award-winning executive coaching and organization transition strategy firm, helping clients build identity, direction, and strategy to reposition themselves, navigate career decisions and transitions, and transform organizations into smarter, healthier, vibrant, revenue-generating workspaces.
IM focuses on you, tailoring strategies to each client, field, and industry. We provide ideas, narrative, and next-step guidance and growth, leading to clarity,
better decisions, and meaningful results.
This coaching and advising allows you to develop stronger relationships, leadership presence, and authentically communicate who you are and how you want to be known, anywhere.
Where do you want to be?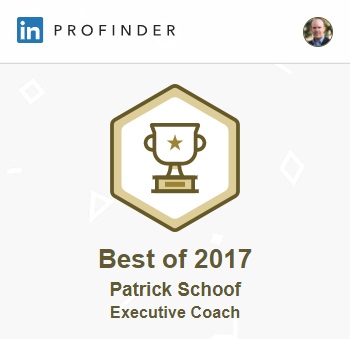 Our clients come from these 100+ organizations, and others...































































Learn more. Schedule today.
"Patrick is a deep, brilliant, and inspiring strategic thinker. He has an uncanny ability to help people find the simple in the complex, identify priorities, formulate plans, and get into actions that can make things happen."
Peter Demarest
CEO at Axiogenics
"Our first hour of interaction was an action packed session of thought out suggestions and directions. Creative and knowledgeable. Full of ideas from start to finish, thinking of new things to try as the conversation developed. I walked away thinking of many new avenues to try, which is the way you have to approach the NGO sector- thinking outside of the box and ready to try anything."
Ralph Strzalkowski, LLM, JD
Attorney and President at Florida Disability Access and Awareness Foundation
"I highly recommend Patrick to those professionals seeking advisement on career transition and professional development. He provides valuable insight into what hiring officials and senior executives look for when going through their hiring processes. What's even more valuable is that he brings these insights from various industries in the public and private sectors. I am extremely pleased with the amount of information Patrick provided on my interests and where I want to take my career. "
Jim Clark, MA
Division Chief, Operations, Military Postal service Agency, Department of Defense
"Patrick is a generous and insightful advisor! As I've been exploring various ways to use my experiences and resources... he has posed important questions and oriented me towards the various different approaches I could take. I have greatly appreciated the time he devoted to discussing ideas and options."
Bryanna Millis, MA, PMC
Director of Workforce Development and Entrepreneurship at FHI 360