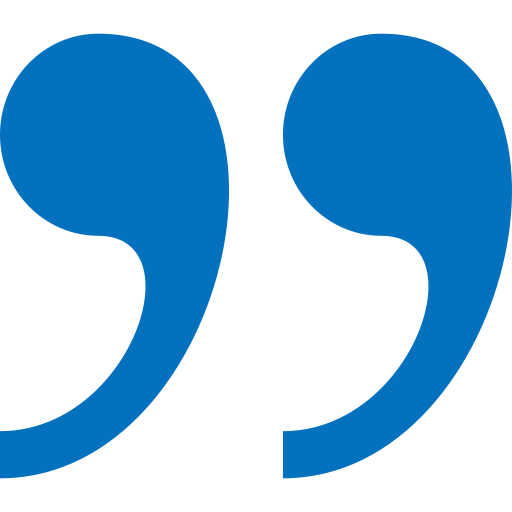 You need to 'own' your career… and clutter and distraction prevent you
from leveraging your best thinking, strengths, and value.
CAREER IDENTITY AND STRATEGY
Is your career what you want… and is your strategy delivering the results, professional credibility, and opportunities you need?
There are perspectives and strategies essential to getting noticed, hired, and being happier. Learn how to re-think and re-position yourself, and move more successfully through current positions and into new and advancing opportunities you enjoy… at organizations that will value you.
Identify what you want, prioritize decisions, express your value, improve your resume and interviewing, strengthen relationships and networks, discover organizations that align with you, create more work-life balance, and improve your performance.
Everything is defined and developed with you in mind, energizing strengths and best thinking, and requiring less time and energy, and consistently delivering better results.
– Career Coaching
– Executive Advising
– Value Assessments
– Work-Life Balance
– Life Strategies
96% of recruiters actively use social media in hiring

87% of organizations cite culture and engagement as a top challenge (Global Human Capital Trends) 
52 is the average number of days it takes to fill an open position, up from 48 days in 2011 (Talent Acquisition Factbook)
52% of hiring decision makers say passive candidate sourcing is less effective for their company (Harris Poll for Glassdoor)
51% of companies are Googling candidates they interview
50% of candidates are willing to consider a new job
50% or fewer executives know how to address low employee engagement (Deloitte University Press)
48% of small businesses report there are few or no qualified applicants for positions they are trying to fill (NFIB
40% higher levels of retention are at "mission-driven: companies (Becoming Irresistible)
1# LinkedIn is the top social network for recruiters to search
"What usually holds us back
is the fear of moving forward"
- Patrick Schoof, Managing Director and Executive Coach at IM

– Are you able to talk easily and simply about yourself?
– Are you recognized for how you want to be known?
– Are your resume and your promotions overlooked?
– Are you given opportunities to manage and lead?
– Are you content with your career and life?
Learn more. Schedule today.
"I spent several months researching and interviewing career coaches that would be able to provide a balanced perspective from different industries. Patrick is extremely intuitive and most importantly, is an active listener. Every time he has coached me, I experience several "aha moments" and always leave with the knowledge I need to make the best decision possible with minimal implications. He's able to speak from experience and his advice always reaps short-term and long-term benefits. I will continue to reach out to Patrick anytime I have an important career-related decision or challenge that needs resolved."
Kurt Sackerman
PMP, ITIL, Leaders and Strategic Program Manager
"Patrick is passionate about what he does as a dedicated advisor and career coach. Our initial conversation was very insightful and he gave a comprehensive overview of his approach and strategy to meeting my goals. He cares personally for your development and uses challenging yet objective questions. After each of our sessions, I had tangible action steps that helped me refine my vision for career and personal development. Working with Patrick is one of the best investments that I have made for myself and I highly recommend him for getting the results you want!"
Maya McDoom, PhD, MPH
Health Services Researcher | Policy Advisor| Health Equity
"Patrick was a pleasure to work with. He is very perceptive and thought provoking, and dedicated to helping others."
Susan Metcalfe,
Senior Learning Consultant
"I had the chance to exchange with Patrick concerning opportunities in international development. I was extremely impressed by his availability, quick understanding of my profile and interests, and even more by his advice concerning the sector and recruiting processes. His insights have great value!"
Mathilde Lugger
ESSEC, MSc in Management, College of Europe
"Patrick is an excellent leader and mentor. I re-located to a new city and Patrick provided me with sound advice and directions that ultimately led me to my first job! His enthusiasm to help people and his passion to make an impact on the world is truly resounding and impressive. The best thing about Patrick is that you can reach out to him regarding anything and he is always ready to consult and help out. A great role model and charismatic individual, Patrick will always have a lasting impact on anyone who comes his way."
Shradha Shetty
Honors Program Liaison at American Geophysical Union
"Patrick is an excellent coach who gives great advice focused on meeting professional goals and objectives. He is flexible and will work with your schedule. I asked him to help me redraft a cover letter. He turned it back to me efficiently and much improved. I recommend Patrick to any professional who is looking for coaching to help with next career step."
Darius D. Sivin
PhD, International Representative at International Union, UAW
"Patrick has been extremely helpful and professional... And whatever cost is associated with the service, know that it is an investment that pays off in dividends! I've already recommended him to my friends who are considering getting new/better positions.
Jaime Arroyave Jr.
Investment and Innovation Analyst
"I am so happy I met Patrick. He was a wonderful professional who was very eager to help. He is an expert coach, positive and encouraging. I only wished I met him earlier. I highly recommend Patrick and I know his coaching is top notch."
M. Murat
Former President of the Council on Higher Education at the NEA
Patrick is a very energetic, knowledgeable, dependable professional, who is dedicated to follow a project to completion. Our first meeting was very productive and the insightful advise he gave me was of tremendous help. I learnt a lot with him on how to present myself et get the right outcome without wasting any time. I was also very comfortable with Patrick's availability to answer any follow up question.
Joelle Brucher
Project Coordinator